Pick the option below that best matches your needs
COVERAGE TO MEET YOUR NEEDS
Policy can include general liability coverage and host liquor liability coverage!
PICK THE COVERAGE YOU NEED
WE TARGET THE EVENTSTHAT WE KNOW BEST
General liability, host liquor liability, medical expenses and damage to rented property. See if you are a fit for our competitive pricing.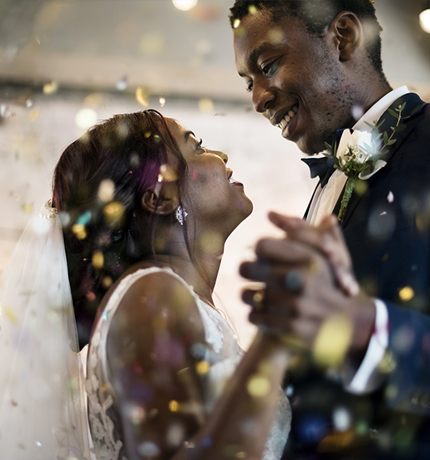 GENERAL LIABILITY
This coverage can provide protection for wedding hosts or service providers if someone trips and falls or is otherwise injured at the wedding. It can also provide protection if you hold the event on someone else's premises and you or one of your guests damages their property during the event.
LIQUOR LIABILITY
If someone is drinking at the wedding and injures someone while driving home, the host or the alcohol service provider could be held liable. This coverage can offer protection for a potential lawsuit against you for negligent service of alcohol.
MEDICAL PAYMENTS
If a guest gets injured during the wedding, this coverage can provide reasonable medical expenses for each guest who is injured.

Coverage is based on the terms, conditions, limitations and exclusions of your policy. Be sure to read your policy to verify your coverage.