Pick the option below that best matches your business needs
WE BUILD OUR COVERAGE TO MEET YOUR NEEDS
From shape ups and cuts to fades and shaves, offering high quality service to your clients is important. We can help you find the right coverage so you can focus on the growth of your business.
PICK THE COVERAGE YOU NEED
WE TARGET THE BUSINESSES THAT WE KNOW BEST
General liability, professional liability, property and data security. See if you are a fit for our competitive pricing.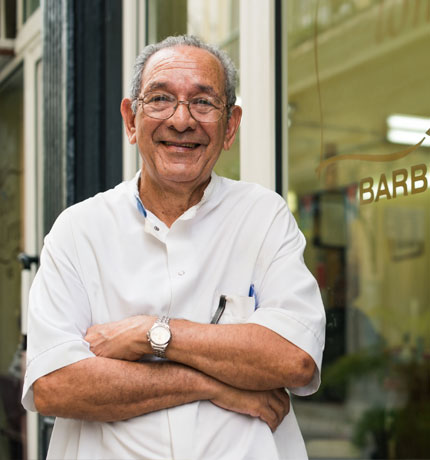 GENERAL LIABILITY
If your customer slips while getting into your chair for a haircut, you can be held responsible for the medical bill. General liability can cover the medical costs.
PROFESSIONAL LIABILITY
If you accidentally cut your client's ear during a haircut, they can sue you to recover the cost of medical expenses. Professional liability can cover both the legal fees and the potential damages of the claim.
BUSINESS PERSONAL PROPERTY
If your equipment is stolen, you can be covered for its replacement.
DATA SECURITY
If your computer is hacked and your clients' information is stolen, most states require that you notify each client in writing. Data security coverage can cover you for the costs and guide you through the process.

Coverage is based on the terms, conditions, limitations and exclusions of your policy. Be sure to read your policy to verify your coverage.
BEST PRACTICES RESOURCES
Our best practices are a practical guide to help you avoid unnecessary claims
Keep the space around your chair clean - It is extremely important to keep the floor around your workspace clear. Clients can and do trip and fall, which can result in a claim.
Do not use your client's image without their permission - Barbers, hairstylists and beauticians commonly use photos of their clients to promote their own work. You must obtain the correct permissions to use someone else's photo for commercial gain.
Avoid refusing service to a potential client - Discrimination lawsuits occur when a client feels they have been refused service due to their race, gender or religion. These suits can be costly and time consuming.
Price your haircuts by the work performed - Haircuts are occasionally priced based on whether a men's or women's cut is being provided. In order to avoid gender discrimination claims, it is advisable to price based on service provided, such as the length of the cut.
Post your prices clearly with the corresponding service - By presenting your prices next to the description of service, your customers will know what they are being charged up front. With clearly displayed pricing, you can avoid disputes regarding what you charge for your services.
OPTION ONE
Do you work alone? Is your number one priority to cover any mistakes or errors that may occur from the professional services you provide? This is the option for you.
Quote Now
OPTION TWO
Are you an entrepreneur who has turned your passion into a business? Do you have inventory, or do you use equipment to provide your services? Do you have other equipment you're concerned about protecting? Choose this option.
Quote Now